Strang Employee Spotlight
We've spotlighted Strang architects and interior designers before, but what about those keeping the lights on? Meet Melissa Pletzer, a Senior Electrical Engineer here at Strang as she talks about the engineering industry, her career, and a few tidbits of advice.
How long have you been at Strang? What do you do here?
I will be celebrating my five-year anniversary at Strang this upcoming May, and I've been working as an engineer for 20 years. As a Senior Electrical Engineer, my responsibilities on the technical side include designing power distribution systems, lighting, stand-by emergency systems, lighting, and lighting controls, and fire alarm systems as well as construction administration services such as site visits, submittal reviews, and specification development. I also attend client meetings and take part in business development opportunities, as well as mentor and train younger staff.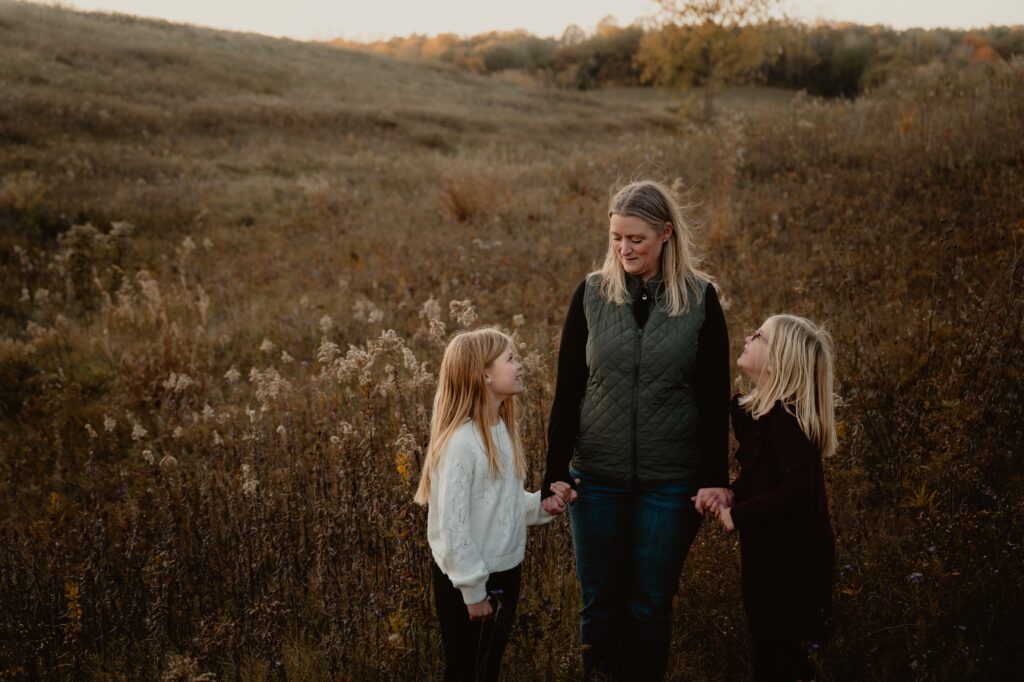 Did you know? Outside of work, Melissa is usually spending time outdoors with her two daughters, Emma, and Olivia. In the summer they enjoy horseback riding, bike rides, learning about photography, and hiking to find and take pictures of waterfalls. In the winter she takes the family to the local ski hill to snowboard.
What do you like most about your industry?
It's a really unique opportunity that I get to interact with every single discipline. For interiors that could mean the furniture or overhead doors, for civil engineering that could be site lighting or electric car charging, for mechanical and plumbing it would be powering their equipment and systems. I like that I get to have a working relationship with every discipline of the construction industry, it keeps things interesting on a day-to-day basis.
What is one thing that you wish people knew about your job?
That engineering is not just technical work! Communication and soft skills are just as essential in this job as any other. It's important to know your audience, whether that be your coworkers, sub-consultants, representatives from the utilities, or your client. Engineering is highly technical but being able to communicate to individuals or a group that may or may not understand all of the "behind the scenes" work is what ensures the entire team is on the same page and our clients are getting the product they desire.
Also, not many people realize that electrical is the last discipline to be completed. We can't finish our designs until everyone else is done. As a project is getting closer to the final documents, communication, and coordination is even more critical. By working so closely with my project teams (a benefit of an integrated firm), we are able to meet our deadlines with a fully coordinated set of documents which makes the construction phase of the project go more smoothly.
Did you know? Melissa is currently learning and falling in love with photography, specifically nature photography. Her favorite subjects are sunrises/sunsets, waterfalls, and flowers.
How do you define success in your work?
Really, it's my repeat clients. When clients are happy with our service enough to come back, that to me is a success. It's essential to know your client and solidify your relationship with the stakeholders, whether that's a facility manager, regional director, or someone at the corporate level. This allows you to continue to succeed in both your work and your relationship with those clients.
What are you looking forward to in your career?
I've been doing a lot more mentoring and training of our younger staff as well as overseeing projects and providing direction along with creating engineering designs and I'm excited to continue that trajectory. Mentoring is dynamic—you interact with all different types of personalities and learning styles. It all comes down to getting to know your team and how they communicate. It's a back-and-forth partnership.
For me personally, I'm also looking forward to becoming part of the leadership team. Being able to mentor, guide and inspire my team and coworkers to reach their professional goals and see them succeed. I take a lot of pride in that."
Did you know? Melissa's favorite drink is a neat whiskey or bourbon. She loves hunting for new whiskeys and bourbons, finding that there is a true art to the creation of them.
What's one thing you learned in the last month?
Strive to be present with your family. You're never going to have enough time—you are replaceable at work, but you are not replaceable at home.
What's something about you that not many people know?
That I have Wisconsin state shooting sports titles for air rifles and .22 rifles. I don't think many people know that about me, but I won a competitive air rifle title in high school!