Strang Moving To Madison Isthmus
AEI Firm Is Part Of Capitol East District Transformation.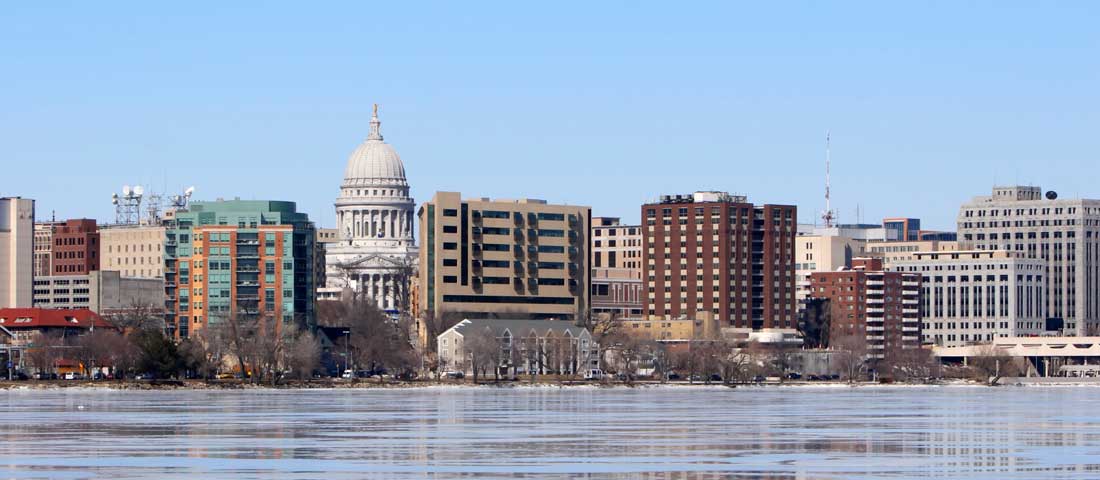 MADISON, September 21, 2018 – Strang, Inc., a long-time Madison architecture, engineering and interior design firm, is moving to the city's downtown district in October as part of the Capitol East District Corridor transformation.
The company will move into the second floor of a building it designed for Gebhardt Development at 811 East Washington Avenue. The move not only offers Strang a higher profile in the rapidly growing corridor but allows the firm to operate in a space designed by its own staff, customized to enhance its unique collaborative approach.
"It's been an exciting process for our team," said Strang President & CEO Larry Barton. "We've been able to use our creative design skills for a purpose that will enhance our day-to-day business. We're also thrilled to be part of the growing Capitol East District."
It will be the second move in one year for the company. Earlier this year, Strang opened a Waukesha office to better serve clients throughout the Greater Milwaukee Area. The additional office will allow designers to be closer to clients throughout southern Wisconsin without sacrificing its integrated philosophy.
At Strang, architects, engineers and interior designers work as a single unit, sharing knowledge on both major and minor details from start to finish. This protocol, known as Design Synchronicity, honors the client as key collaborator and ensures the optimal client experience.
Strang's two offices will be closely connected with high-definition teleconferencing and other digital technologies to facilitate real-time collaboration among the employees. This will enhance the firm's Design Synchronicity philosophy while keeping staff close to their clients.
In addition to traditional planning and design services, Strang also offers energy modeling analysis, commissioning, lighting design, low voltage/IT counsel and more. The firm also employs virtual reality technology throughout its design process.
The company specializes in the design of complex spaces for commercial, research and development, higher education and advanced manufacturing. But it has decades of experience in municipal/government work and a variety of other sectors.
Strang began as a two-person firm designing small, international-style houses in Madison. The firm grew in the post-World War II era, moving away from residential and into commercial, higher education and science and technology building designs. By the 1960s it developed more complex projects such as the University of Wisconsin's Numerical Analysis and Statistics Building, built in 1964 as the first academic computer facility in the nation.
Since then, the company has designed clean room laboratories, performing arts centers, university centers and multi-story office facilities throughout the country. Current projects include the Chemistry building addition and the Hamel School of Music, both on the UW – Madison campus, the Confluence Arts Center in Eau Claire, and the Summit Credit Union headquarters in Cottage Grove.
Established in Madison, Wisconsin in 1935, Strang, Inc has evolved into an interdisciplinary and award-winning architectural, engineering and interior design firm. Strang's client-centric and service driven nature has allowed it to develop long-standing relationships with industry-leading organizations of all sizes and disciplines. For 80+ years, Strang has provided comprehensive design services for thousands of higher education, commercial, research and development, and governmental projects throughout the country.
Contact Us
Milwaukee Regional Office:
W238 N1610 Busse Road, Suite 102
Waukesha, WI 53188
262.875.6760
Madison Office:
811 East Washington Avenue, Suite 200
Madison, Wisconsin 53703
608.276.9200