Strang adds vp of strategy and client services
Matt Matson to focus on development and client care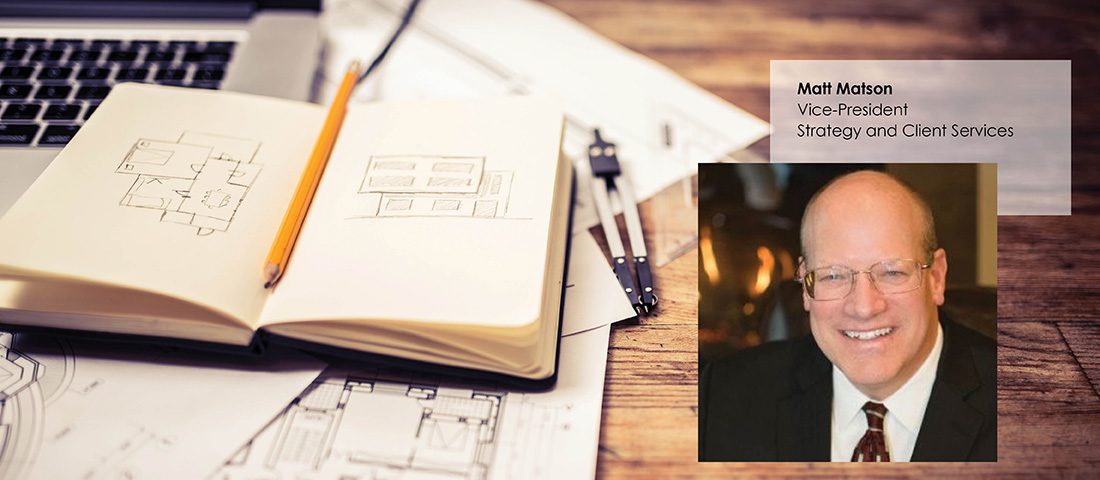 MADISON, December 11, 2018 – Matt Matson has joined Strang, Inc. as Vice-President | Strategy and Client Services.
With more than 25 years' experience in engineering, marketing, business development and strategic consulting, Matt will focus on advancing new business development for Strang.
"Matt has a proven track record in client services and business strategy. His creativity and resourcefulness will be an asset to Strang as we grow our business throughout Wisconsin, the Midwest and beyond," said Strang President & CEO Larry Barton.
After earning his BS in General Engineering from the University of Illinois in Urbana-Champaign, IL, Matt studied at from Indiana University in Bloomington, IN and received an MBA in Marketing and MIS. He has since honed his skills in marketing, business development and management across several industries including technology, manufacturing, engineering and construction.
Established in Madison, Wisconsin in 1935, Strang, Inc has evolved into an interdisciplinary and award-winning architectural, engineering and interior design firm. Strang's client-centric and service driven nature has allowed it to develop long-standing relationships with industry-leading organizations of all sizes and disciplines. For 80+ years, Strang has provided comprehensive design services for thousands of higher education, commercial, research and development, and governmental projects throughout the country.
Contact Us
Milwaukee Regional Office:
W238 N1610 Busse Road, Suite 102
Waukesha, WI 53188
262.875.6760
Madison Office:
811 East Washington Avenue, Suite 200
Madison, Wisconsin 53703
608.276.9200